Stuffstuff wrote:
Vim Fuego wrote:
Is this racist or just fucking stupid?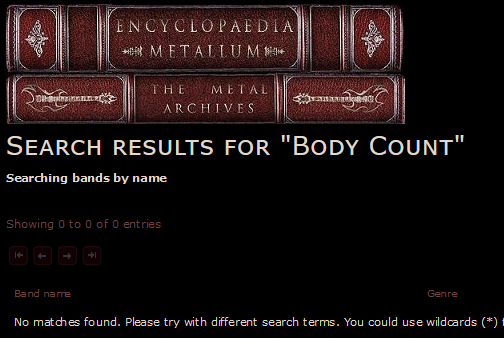 There's plenty of much less "metal" bands on that site.
Encyclopedia Metallum are notoriously finickity when it comes to bands on their site.
This is just them being them, really.
Pretty much. They are far touchier on the subject of "metalcore" (or anything with the -core suffix), eg. no Converge, or "alternative/nu metal", eg. fine to have Faith No More, but no way we are having Deftones.