WAKE - Sowing the Seeds...LP PRE-ORDER! Canadian Grindcore
Calgary, Alberta-based grindcore outfit, WAKE, has completed its humiliatingly devastating third full-length album, Sowing The Seeds Of A Worthless Tomorrow, for February release through an international alliance of independent labels. The band has also deployed the first single from the LP through an official video for the track "Burn Well," and has released that alongside word of their upcoming Trans-Canada Deathwish tour in conjunction with the album's release.
Far from being a grindcore band that fits any one mold, WAKE envisions the genre as a starting point from which to spawn their barbaric and completely unheard of sonic vision, made of savage aggression, void-opening dissonance, and spellbinding psychedelic dirges. Shards and splinters of black metal, crust, d-beat, noise, sludge, and post-hardcore will come at the listener like a firestorm, being hurdled at them with inconceivable violence, terrifying speed, and surgical precision. As the album unfolds, exposing a massive and oozing wound of dissonant and lawless horror, the album will reveal itself as a low-end monster that stands completely on its own, engulfed in the rising flames of a wretched sonic hell, and drawing precious blood from many different influences which reach far beyond grindcore.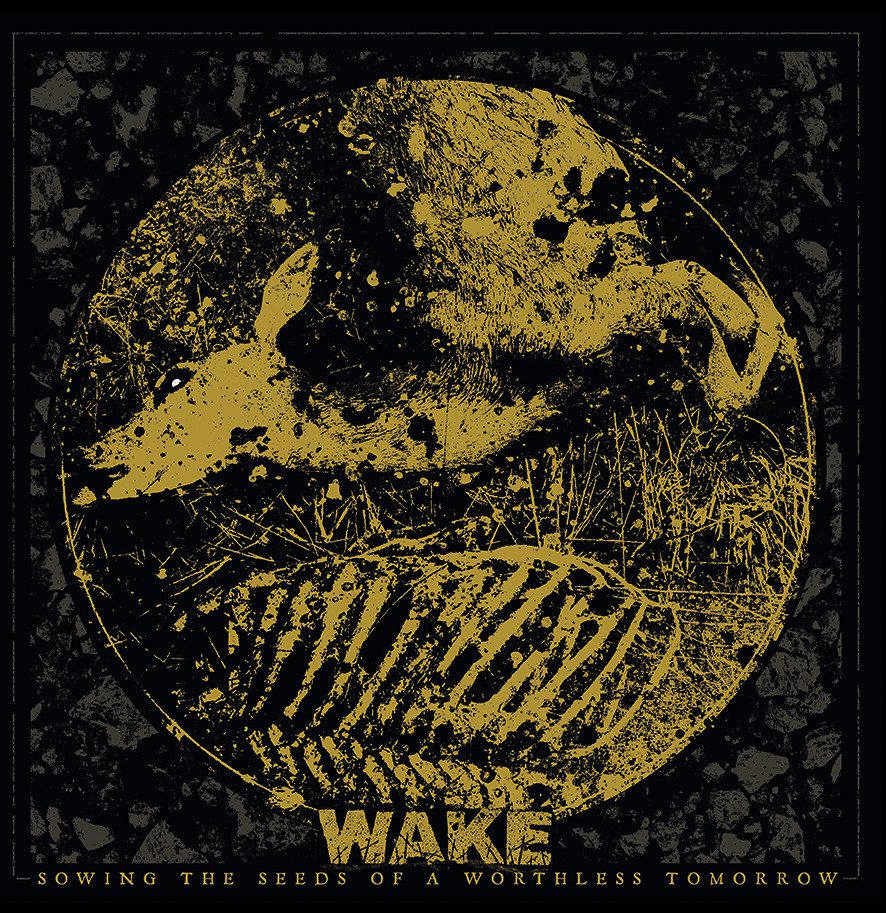 WAKE's Sowing The Seeds Of A Worthless Tomorrow was recorded and mixed by Joel Grind at Falcon Studios (Toxic Holocaust, Poison Idea, Lord Dying, Abyss, etc.), mastered by Brad Boatright at Audiosiege (Nails, The Secret, Black Breath, Old Man Gloom etc.) and features mesmerizing art and layout by Hal Rotting of Rotting Graphics (Plague Widow, Napalm Raid, Atriarch, Barghest).
Take your first beating from WAKE's Sowing The Seeds Of A Worthless Tomorrow through the video for the opening track "Burn Well" now playing at
THIS LOCATION
.
Sowing The Seeds Of A Worthless Tomorrow will be released on February 26th through an coalition of labels; the cassette tape and digital formats by Sentient Ruin, the CD by Everyday Hate, and the LP by 7 Degrees Records and Nerve Altar. Preorders for the digital and the LP
HERE
, cassettes are available
HERE
, and the CD
HERE
.